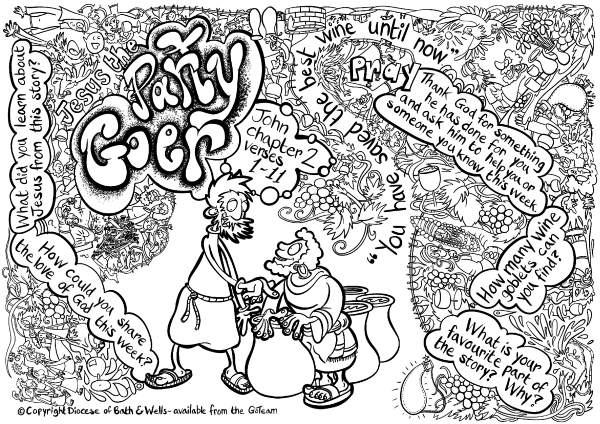 This coming Sunday, March 7th we are back to our familiar pattern of a live Facebook welcome and a full YouTube playlist.
Our theme comes from our Journeying with Jesus series and this week we look at Jesus the partygoer. We will major on scripture from John chapter 2 verses 1 to 11.
Our live Facebook stream begins at 10,45am and is available either HERE or at facebook.com/moortownbaptistchurch while a link to our YouTube playlist is HERE or in its long form here https://www.youtube.com/playlist?list=PLZIQtirtwcWjH3npZ-253tsny8-IL3xFN
Above you can see this week's Chat Mat which will come in handy when you join our playlist. To download your own copy you click on CHAT MAT or pop up to the church and help yourself to a copy from the box in the carpark.